Bridging Biotechnology to the Community
KHTP Bio Analytical Laboratory Sdn. Bhd. (Formerly known as Kedah BioResources Corporation Sdn. Bhd) is a progressive GLC as part of the Kedah State Government's initiative. The main objective of its establishment is to develop the economy by providing Biotechnology services and facilities in the Northern Region.
KbioCorp provide Long Term Collaboration through building affordable test packages with quality services customized to fit the needs of a wide range of companies and industries in conforming industrial regulations and requirements.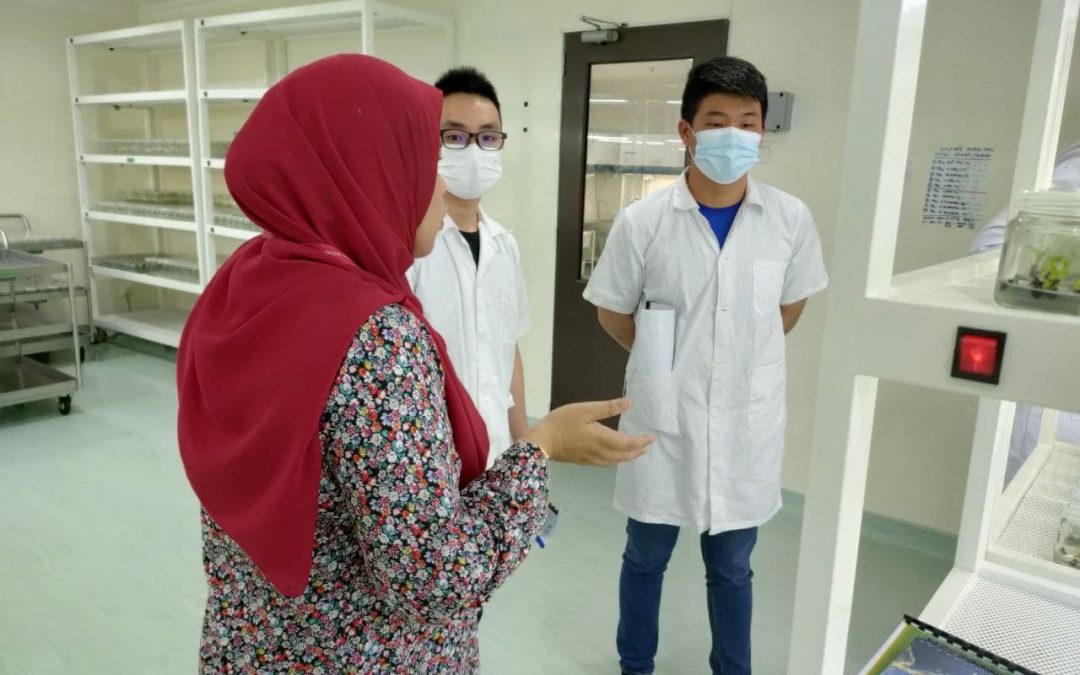 About Latest NewsBanana Tissue Culture Workshop is a program held by KBioCorp to provide knowledge in tissue culture...
read more
SERVICES
Industries We Serve
COSMETICS
Product safety is one of the biggest concerns of either legal administrations, consumers or manufacturers. We provide various laboratory testing for cosmetic products safety.
FOOD & BEVERAGES
Food testing is integral to the efficient production of safe, quality products. Food industry increasingly subject to scrutiny, testing to ensure compliance with food safety regulations and to protect public health. We provide various laboratory testing for food and beverage products safety.
PHARMACEUTICAL
Pharmaceutical testing, more commonly known as a 'clinical trial', refers to a rigorously controlled experiment of a new drug or vaccine, invasive medical device, and other therapeutic interventions that involved human subjects.
AGRICULTURE
We provide agricultural laboratory tests on everything from seed to harvest for customers seeking to increase production. For example, we tested on fertilizer, soil and animals feed. The only way to be sure that the product meets quality is to have it tested by a laboratory
ENVIRONMENTAL
To protect the atmosphere and ensure public welfare, water must be free of dangerous toxins such as bacteria, heavy metals, and pesticides. For both government agencies and private companies, we have a wide variety of water testing services to help you meet your regulatory obligations.
INDUSTRIAL HYGIENE
Industrial hygiene is the methodology used to improve occupational health through methods such as urine sampling and blood sampling. We specialized in Industrial Hygiene Chemical Exposure for more than 10 years and accredited under Department of Standard Malaysia.
Office
Ground Floor, Techno Centre
Kulim Hi-Tech Park
09000 Kulim Kedah
Malaysia
eMail
kedahbio@kbiocorp.com.my